Converting Services - Tyvek®
CCRC currently converts Dupont Tyvek styles, 1056D and 1059B into sheet, roll and die-cut customer specifications. Dupont Tyvek 1056D is "Corona" treated to give the product anti-static properties.
We can trim and cut stacks as small as 3/4" wide to a maximum of 45".
We can cut a variety of material ranging from paper to cardboard, plastics and other materials.
We can accommodate core sizes of 2 and 3 inch on the rewind. With a minimum of 2" wide and maximum width of 44" and a maximum OD of 28" we have the flexibility of rewinding a wide variety of sizes on both plastic and corrugated cores.
All products are cut, trimmed and packaged in our clean environment. Contact CCRC for contract converting, processing and packaging of your products.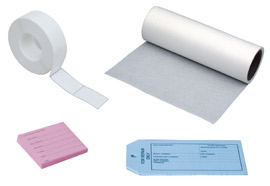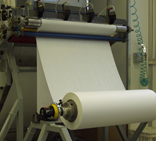 Ask Us!