Wipers
Purewipe® E-Cut Cheesecloth
Cheesecloth products are available in different grades and put-ups for a variety of specialized applications. Made from 100% woven cotton, this cheesecloth is very soft and absorbent. The openness of the weave assures the user that the wiping cloth will not displace the contaminants on the surface, but will clean the surface and make it ready for further applications.
Different grades and constructions available
Pre-cut sizes available
60, 120, 128, or 240 pieces per roll
Standard cases contain 10 rolls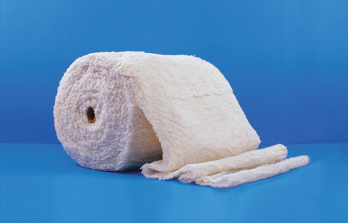 | Style | Description | Size | Pack | Qty | |
| --- | --- | --- | --- | --- | --- |
| 588017C | Purewipe® E-Cut Cheesecloth | 15 in. | 10 rolls/case | | |
| 588020C | Purewipe® E-Cut Cheesecloth | 24 in. | 10 rolls/case | | |
Specifications
American Fiber & Finishing Purewipe® Branded Products
Purewipe® Wiping Products are engineered lab tested wiping products designed for critical wiping applications. Every Purewipe® product is regularly lab-tested internally and by third parties to ensure the products consistently conform to the required specifications. The Purewipe® meet or exceed standards developed jointly by AF&F and Aerospace Industry Engineers. Purewipe® Low Lint Cotton wipers and Non Woven Wipers are Silicone and Static Free, meet AMS/BMS, and available in various putups and different grades, in gauze and cheesecloth form, bolts, small package, or rolls. We have a product that will do an excellent cost effective job on any critical wiping application. We have standard putups, but are glad to work with you to develop a customized putup that best works for your application - saving money and increasing efficiency.
Documents