Which products are right for your cleanroom?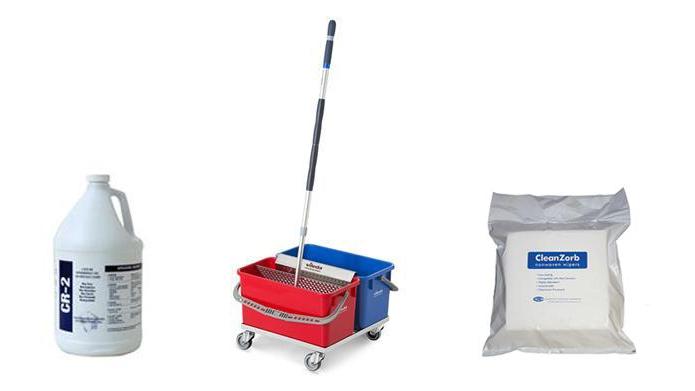 CR-2 All Purpose Cleaner
Non-toxic, non-caustic, non-flammable, non-explosive, non-hazardous and biodegradable
Pre-entry 3 Phase Wipe Downs prior to entering cleanroom including: equipment, tools, workbench and gowning rooms
Ultrasonic cleaning of circuit boards, precision valves, components, metal cleaning, tools    
Double Bucket Chassis with Two 6 Gallon Buckets  
Maximum performance with minimum footprint  
 Perfect for use with all Roll-O-Matic mops (without sieve)
Solid and stable polypropylene plastic buckets and bails are 100% autoclavable
Unique electro-polished sieve with hole pattern, integrated bucket splash guard and handle support
Electro-polished stainless steel chassis. Chassis features a unique design to keep bucket upright
Stainless steel autoclavable casters. Fixed stainless steel screw/nut connection on the chassis
Nonwoven Wipers
Ideal for applications where high sorbency and low extractables are important
Excellent for picking up aqueous spills
Suitable for cleaning precision components and apparatus
Fabricated from a polyester/woodpulp blend
Low particle counts, low extractable levels and solvent compatibility
Looking for more information on best practices for keeping your cleanroom clean?
For more information about these products or to view our complete product line visit our home page or call us at 860-589-0049.